---
Hey kids! Are you ready to dive into an amazing, fun-filled yet educat
ional summer? Come join the fun!
Celebrating our 22nd Anniversary, The Kids' League offers an excellent
Summer Program that has grown by leaps and bounds due to lots of word-of-mouth referrals from happy parents and campers. We serve Westford and all the surrounding communities.

              So…what makes our Summer
Program so popular?
Location: 10 Church St. Westford, MA. We are in the heart of Westford, close to 495 and down the road from the Westford Common (where the library, town hall, and fire station are).

Hours: During the summer, we are open from 7am-6pm daily. Rather than charging additional fees for early drop-off or late pick-up, our flat fee for the entire day has become popular with our parents! No additional fees are charged for this full day schedule.
Ages: Children ages 5-11
Rates: Our competitive rates are based on each family's customized schedule. You only pay for the days and weeks you sign up for! Also, our rates include everything! No extra fees for extended hours or for field trips.
---

Experienced and Caring Staff
We take pride in our exceptional staff, many of whom have extensive child care experience and have been working at the Kids' League for many years. Our program and all of our staff are licensed by the state of Massachusetts, meeting all the needed certifications such as First Aid and CPR. Our primary staff is no younger than 18 years of age, bringing a level of maturity and responsibility to the program that ensures each child's security and well-being. As a staff, we highly value each child and strive to give them the outstanding and nurturing care. Of any area of our program, we give the most attention to the quality and training of our staff.
---
 Weekly Themes  
What better way to spend the summer, than diving into weekly themes, packed with fun yet educational activities? Take for example, a popular weekly theme "Kids' City 2019". Once the children are equipped with some basic business skills, they are given the resources to run their own store or business. Learning is so much fun, campers hardly notice it's happening! Themes and activities are chosen with each age group in mind.
---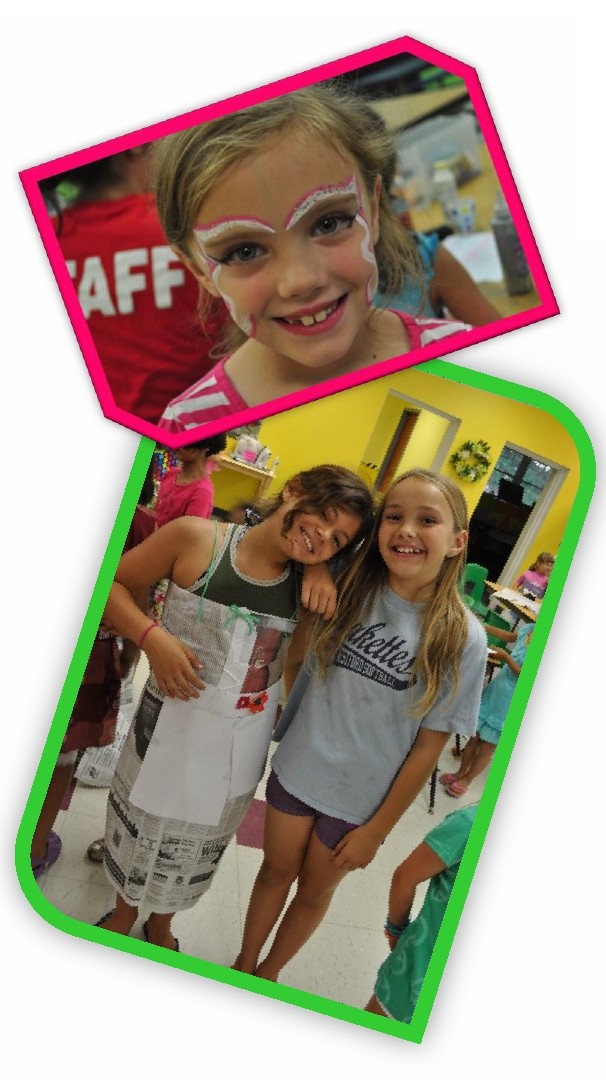 Daily Clubs
Each full day at the KL, the children can choose 2 clubs to join for the day. The activities within these clubs change every day, always giving campers a unique experience whether they choose to repeat a club or choose a mix of clubs throughout the week.
Choosing which clubs the children will participate in, gives them a sense of ownership and commitment. Clubs are customized to the children's ages and are designed to both challenge and enrich each child.
---
Age Groups

The children are divided into 2 age groups: 5-7 year olds with their home base on the first floor of our facility, and 8-11 year olds on the second floor. While the weekly themes and the clubs are the same for both age groups, the activities within each group are customized to challenge and engage each age group appropriately.
---
Weekly Beach Trips to Forge Village Pond
Each Tuesday and Thursday afternoon, campers have some fun in the sun at Forge Village Pond in Westford. There is time for swimming, sand castles, the playground, and hiking. A snack or two is available for children who would like to bring in a little money for an extra treat (optional–we always provide a snack and drinks.)
---
Weekly Field Trips & Special Guests
Weekly field trips or special guests are chosen to compliment the weekly theme. On all field trips, campers are placed into small, age-appropriate teams guided by 2 staff members. While fun and learning are guaranteed, safety is our top priority.
Fantastic Fridays
In addition to Friday's already fantastic clubs and activities, campers will get to participate in a special Friday activity such as a KL Carnival, Pizza Party, Balloon Artist, and more!
---

2019 Summer Information
KL Weekly Themes & Descriptions 2019
KL Field Trips and Visitors Schedule 2019
Registration Forms

---
Health Forms
 If your child requires an EPI-Pen, inhaler, or any kind of medication while at the Kids' League, registration cannot be completed unless the following 2 forms are filled out and returned with registration (with photo of child).

Individual Health Care Plan (please attach photo of child)
Parents must supply medication dedicated to remaining at the Kids' League for the duration of child's time here.
How to Register

Print & Fill in "Registration Form"

If your child requires any medication while attending the KL, also submit the "Health Forms" below (health forms require a practitioner's signature

and

child's photo)

Make out a check for summer tuition and $35 registration fee (checks made out to The Kids' League)
 4. Submit payment and forms via mail OR in person at the Kids' League
Request a complete info packet

E-mail us your mailing address and we'll send you an info packet. kidsleagueofwestford@gmail.com
Come meet us at the Kids' League!

Tour our facility! We'd love show you around our facility and introduce you to our staff.
Parent tours are offered by appointment only during normal business hours.
Call us! (978) 692-6733
E-mail us! kidsleagueofwestford@gmail.com