5 Days
4 Days
3 Days
2 Days
1 Day
5 Days
1st Child – $430

2nd Child – $390
4 Days
3 Days
2 Days
1 Day
Customizable Scheduling: Weekly sessions with your choice of days
You only pay for the days and weeks you sign up for
What Makes Our Program So Special?
Making fun summer memories is our specialty! With ample time for both structured, hands-on activities and free time to just enjoy the summer with friends, the KL is a favorite with our campers!
We understand parents' need for a program that compliments their own schedule. That's why our parents love the flexibility the KL provides. Choose your days and we've got you covered! No additional fees for extra hours! We're here from 8-6 daily. 
We know families….we are one! The KL has been family-run since 1997. For us, this is more than a business, this is a place where we, as the KL family, seek to make YOUR family successful. 
Weekly Themes and Trip Schedule
(All field trips and events are subject to change)
3-2-1 Go! Join us as we dive into the things we love about summer! Your choice of daily clubs includes sports, arts & crafts, LEGO club, water activities and more.
Puppet Show* (5-7 years old)
Nerf Day* (8-11 years old)
June 21st
"Every heart beats true 'neath the Red, White, and Blue!" This week we're celebrating Summer and the 4th of July with our annual KL water carnival.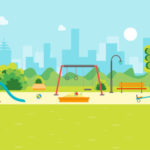 Field trip to Friendship Park and Ice Cream Truck
Ride 'em, cowboys & cowgirls! Saddle up for some Western-style fun. Farm animals, square dancing, western crafts, and much much more.
Farm to the Kids' League – Petting Zoo and Pony Rides
July 5th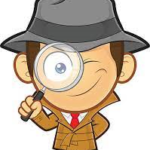 Calling all sleuths! Crack the codes, follow the clues and corner the thief in this mystery hunt with an unexpected but amazing outcome.
Field trip to the Ecotarium
Our most popular theme is back! Welcome to Kids' City 2023, a mini city run by kids! Set up your own business while learning how to advertise, earn, save and spend.
Carnival Day – Face Painting and Cotton Candy
July 19th
From the plains of Africa to the Amazon rainforest, come along on our safari as we discover our planet's most amazing wildlife and natural wonders.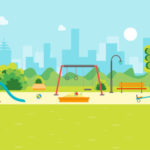 Field trip to Friendship Park and Ice Cream Truck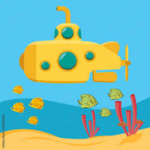 Join us as we submerge for the week! Team up with your underwater submarine crew and build a submarine. Ocean art, beach sports, and KL's annual sandcastle contest.
Bouncy Castle Water Slide
August 2nd
Become a knight, princess, or superhero for a week. Build a castle, design your own shield or costume, and get ready for an enchanted adventure!

Field Trip to Southwick's Zoo
August 9th
August 14th - August 18th
Embark on a worldwide expedition and collect passport stamps as you discover new cultures, languages, and food. Get hands-on in international cooking, crafts, and games!
August 21st - August 25th
Grand Finale! Conclude Summer 2023 with a bang by participating in your choice of the KL's most popular clubs, activities, and games.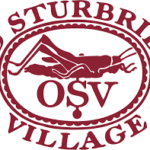 Field Trip to the Old Sturbridge Village
August 23rd
$35 Registration Fee Per Family: Paid upon registration.
Tuition Express: A secure automated system that withdraws directly from the account of your choice (3-5 business days for the withdrawal).
Credit/Debit card: After submitting your registration your balance will be posted on myprocare.com where you can pay using the card of your choice.
Refunds: No tuition refunds will be given for absence, illness, change of plans, or vacations.
Divided payments: Since we are accepting credit cards this summer, we're not offering this option. If you need help with payment contact us.
Have a question? No problem, we can help you